City starts to focus on COVID-19 recovery
OTTAWA – With the possible peak of COVID-19 contamination here, the city is starting to look at what the 'new normal' will look like.
"The situation is evolving and we're evolving our response," city manager Steve Kanellakos told a virtual council last Wednesday (April 22). "We're beginning to move from a response situation to a recovery situation."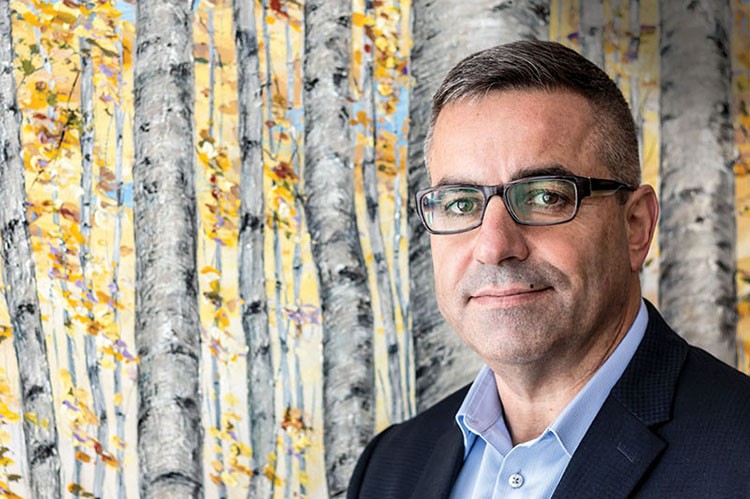 During last Wednesday's council meeting COVID-19 continued to dominate the conversation, but the focus started to look at recovery. Council received an update on the city's plans to sustain, recover and rebuild services. The city has created five teams that will focus on staff, finances, services, economic recovery and human needs. To address the financial impact of COVID-19, staff is seeking funding from other levels of government and closed capital projects, while also reviewing planned capital spending in 2020.
Kanellakos told council the city has received more than 1,600 official inquiries from the councillors' offices so far during the pandemic.
"This doesn't include the hundreds of calls we receive each day," he said. "We have 90 per cent closure on council inquiries."
But now it's time to focus on the future.
"We can't get caught up as the economy begins to open up," Kanellakos said. "We're working with the federal and provincial governments and other large cities to see what needs to be in place and what will the impacts be? What are we looking at going in to 2021? Those things will have to be revisited."
City revenues have plummeted in multiple areas, including transit fares and recreation user fees, because of restrictions put in place to prevent the spread of the novel coronavirus.
"We're thinking that our revenues will be affected until the end of September, but the impact will carry into 2021, there's no question about that," Kanellakos said. 
He added council will have to make some decisions around property taxes, user fees and expenses.
Kanellakos said city staff are looking at the situation as a problem the city will have to manage through the next 18 months.
The city manager also said planning had begun for the re-opening of city facilities, and the steps that will need to be taken, in order to be ready once the provincial and federal governments begin lifting COVID-19 related restrictions.
"The easiest example I'll give is what the grocery stores have started doing, because they were allowed to stay open, with tape on the floor keeping people separate and the plexiglass between cashiers and customers," Kanellakos said. 
He said the planning includes things like acquiring supplies such as signage, tape and personal protective equipment for staff, to be prepared to re-open facilities and services once the announcements are made by upper levels of government.
City treasurer Wendy Stephanson gave an update on the city's fast emptying coffers. It was her first since April 8.
"We now have a more comprehensive forecast," she said. "It is subject to change."
The treasurer has used three scenarios for forecasting – things returning to 'normal' in August, September and December.
Using those scenarios, Stephanson has forecast a revenue reduction of $35.5 million, $70.4 million or $100 million based on those dates. The loss of transit and recreation revenue are the biggest hits.
There are some savings in the scenarios of $14.3 million, $30.2 million or $44.3 million due to fuel, labour and equipment savings.
Stephanson says the revenue losses work out to about $30 million a month or $1 million a day as the mayor said recently. She suggests the "burn rate" (rate in which the city is losing money) is about $24 million a month.
---