City seeks feedback on Fitzroy Harbour playstructure
FITZROY HARBOUR – Do you want your kids to go on a musical adventure or play in a farmyard when visiting Egbert Reitsma Park next year?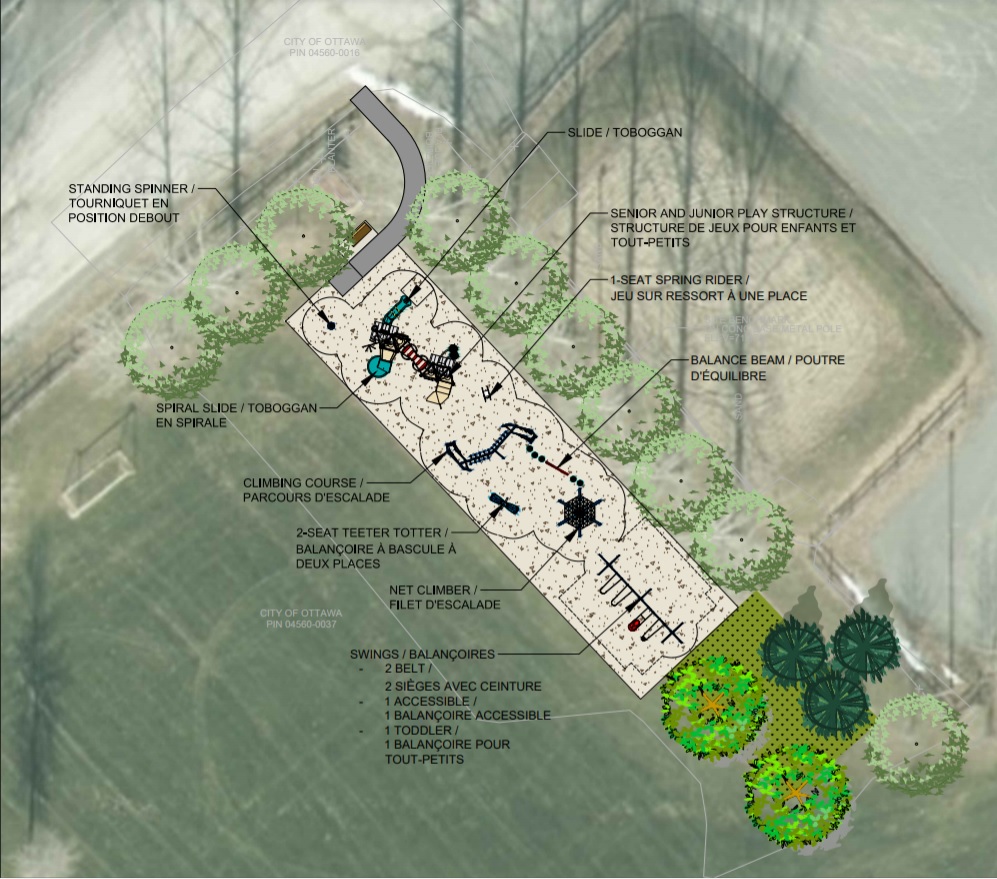 City of Ottawa staff are looking for community feedback on two new playground proposals to replace the aging infrastructure located near the Fitzroy Harbour Community Centre.
On July 22, West Carleton Online broke the news the Harbour was getting a new playstructure. Now those involved with the construction, want your input on what it should look like.
"The City of Ottawa has come up with two concepts for the playstructure renewal project at Egbert Reitsma Park at the Fitzroy Harbour Community Centre," the Fitzroy Harbour Community Association released in a statement Saturday (Nov. 21).
The two options being considered include a Musical Adventure or a Farmyard Adventure.
The Musical Adventure provides apparatus such as a standing spinner, slide, spiral slide, climbing course, teeter totter, net climber, swings, balance beam and senior and junior play structure.
The Farmyard Adventure includes apparatus such as a double slide, multiple one-seat spring riders, standing spinner, spiral slide, two-seat teeter totter, climbing course, swings and a senior and junior play structure.
Both options include landscaping and new trees, an accessible asphalt path, new grass, an accessible bench and wood fibre play surface. To see the concept plans, click here.
Parks planner Donna Williams is collecting the information from the survey and will use it to help decide what play equipment the city will install. Williams has been the lead on the project since the start, being handed the portfolio July 7. To take the survey, click here (please not you must register with Engage Ottawa to be able to complete the survey).
You can also reach the planner at 613-580-2424 ext. 23168 or by email at donna.williams@ottawa.ca.
Comments from the public will be accepted until Dec. 7. 
---