Chinese Valley victim during COVID-19
CARP – Carp's long-running home for Chinese food has closed its doors.
Carp's Chinese Valley Take-Out and Delivery's doors were locked Sunday afternoon (June 7) when West Carleton Online stopped by to confirm the news and behind the windows the restaurant looked emptied, aside for a disposable coffee cup and a smiling buddha statue on the counter.
When called, an automated reply stated both phone numbers are no longer in service.
A June 3 discussion on the Huntley Community Association Facebook page seems to have confirmed the closure. Several commenters mentioned they had ordered just the previous week.
The long-running restaurant was a popular spot for Chinese take-out. In 2009, 2010 and 2011 the Chinese Valley was awarded the Reader's Choice Diamond Winner award from the now-defunct West Carleton Review's annual reader poll.
While West Carleton Online was not able to contact the owners of the Chinese Valley, we were able to speak with the owner of another of Carp's popular restaurants – retired Lt. Col. Todd Hirtle.
Hirtle is owner of Alice's Village Café, a very popular meeting spot for both residents and visitors to the community. In fact, it is known as 'Carp's Community Hub.'
When the COVID-19 pandemic reached Canada and the Province of Ontario declared a state of emergency mid-March enacting several emergency orders including the banning of gatherings over five people Alice's, like many restaurants, closed their doors. The café was one of the last in West Carleton to re-open during the crisis. Hirtle told West Carleton Online Alice's re-opened on April 14. First just for coffee and treats but has slowly added meal items to its menu as time progressed.
Like many Ottawa Valley restaurants that don't have a drive-thru built in to their infrastructure, Alice's found a convenient window and started serving out of it.
"It's going well," Hirtle said. "We re-opened to give the community something to look forward to."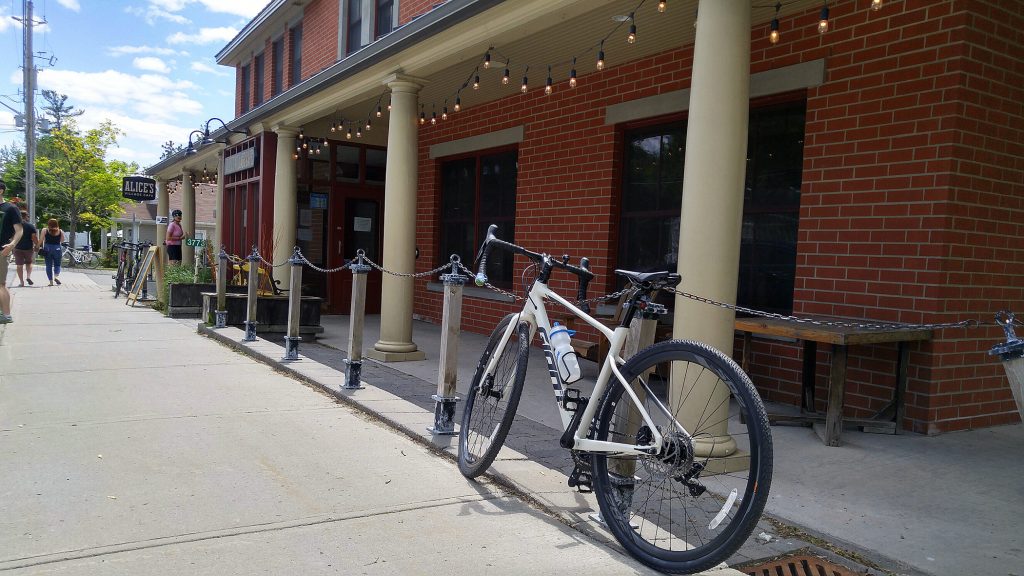 Then Alice's started getting more requests for some of their favourites and added some of the staples such as their pulled-pork sandwich, southwest chicken panini, poutine and a few others.
The café has always been popular with the hundreds of cyclists that pedal out of the urban core each weekend. Sunday was no different. When West Carleton Online was there around noon, there were more bikes at Alice's then cars in the village. Colourful, tight-fitting bike clothes was the fashion choice du jour as a rough estimate of 50 to 75 cyclists hung out around Alice's, across the street and anywhere else they could find a spot to congregate and chat.
"Cyclists are huge supporters," Hirtle said. "They are our primary weekend clientele."
So it was great news for Hirtle when City of Ottawa staff told the Agriculture and Rural Affairs committee last week the city has a plan to improve rural tourism which, in part, focuses on the city's large number of recreational cyclists.
"Carp is a great community from that perspective," Hirtle said. "As many tourists as you can bring here the better. It's a great community here and there are a lot of great restaurants."
While times are certainly challenging for the food service industry now, the future is uncertain as well. The Ontario government is taking a very cautious approach to re-opening the province and is set to do so in stages with no clear timeline on those stages. With the importance of social distancing looking to be a big part of the unclear future moving forward, small restaurants are rightfully concerned they will not be able to have enough patrons in their business to make a profit.
"We're trying to figure out what the model will be for the future," Hirtle said. "But right now, we're managing our resources with the family helping out."
That includes his wife Melanie and three children Kaelynne, Jaeden and Maesen. But the goal is to eventually bring back his entire Alice's team.
"We hope to keep that going so we have a place for the staff to come back to," Hirtle said. "That's really important to us."
And Hirtle says that goal will be accomplished with the help of Alice's loyal customers.
"I want to emphasize the great support we have received from the community," he said. "That's what makes Carp such a great community. Everyone wants everyone to succeed."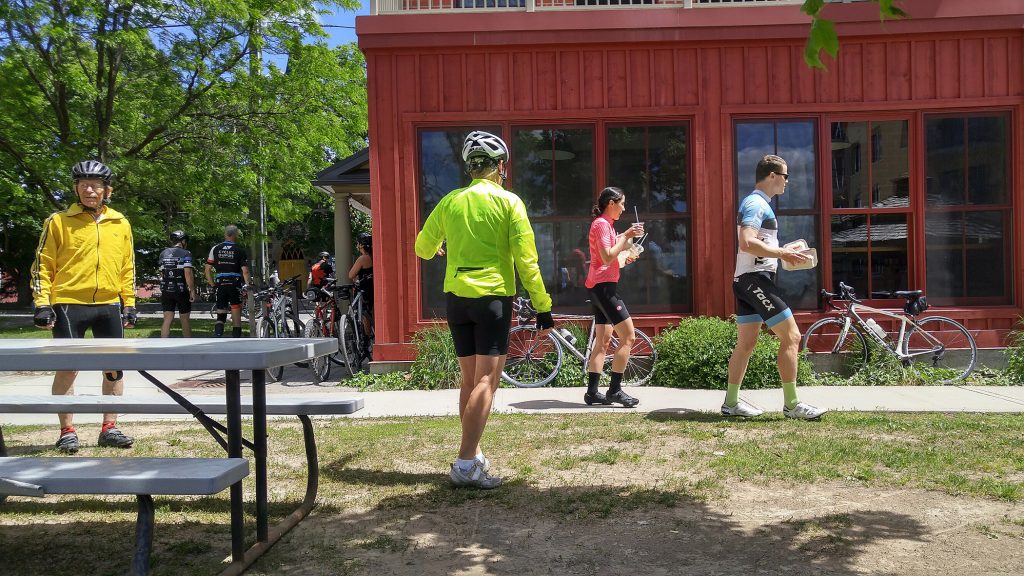 ---