Carruthers' first Madawaska men's champ
UPPER DWYER HILL – Robert Carruthers captured the Al Howard Trophy and the 2020 Madawaska Golf Men's Championship yesterday (Sept. 7), after a stunning comeback over the final nine holes of the two-day, 36-hole championship.
Matt Brown, Jon Freda and Carruthers were tied after Day One (Sept. 6) as all three shot 74 during the opening round which featured a bit of rain and a lot of clouds.
The three would be the final grouping on a windy Day Two of the championship.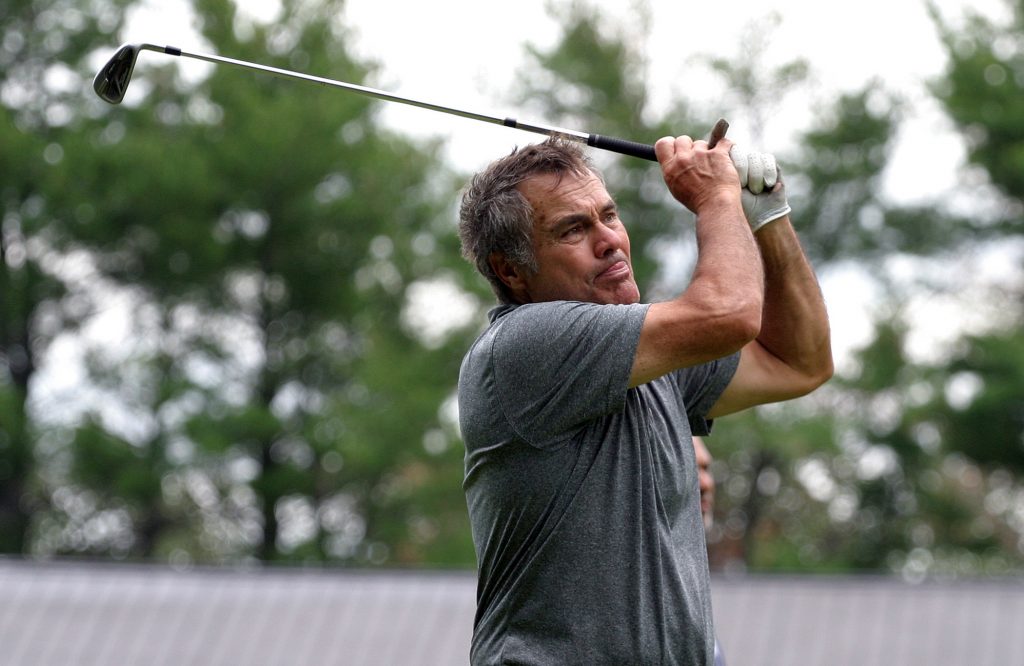 Brown got off to a hot start shooting 33 over the first nine holes on Labour Day. Brown birdied the two Par 5s over the first nine. Carruthers finished at the turn five strokes behind while Jon was seven behind.
West Carleton Online caught up with the final grouping on Hole 10, a roughly 167-yard Par 3. None of the final grouping put their tee shot on the green, although Brown was just off. Carruthers made a nice chip from the far side of the cart path and then sunk a roughly 10-foot putt to save par. Brown would also par the hole while Freda would bogie.
Carruthers would then gain four strokes on Brown between holes 11, 12 and 13. Carruthers would then gain three strokes on Hole 16 to take over the lead and would secure the championship over the final two holes. Carruthers ended up shooting a 73 on the Par 70 to win the title.
Defending champion Perry Freda made a valiant attempt on Day 2 shooting the tournament's low round of 72. The score would move him from sixth to second in the tournament.
Ken Ledgerwood won the B Championship with a two-day score of 162. Andrew Reid won the C Championship with a two-day score of 177 and Way Carty won the D Championship with 191.
---