Carp village BIA ready for Stage 3
CARP – Stage 3 of COVID-19 recovery is here tomorrow (July 17), and the businesses of Carp can't wait.
For the first time in five months all the businesses of the Village of Carp will be able to be open. That's about 85 small businesses and organizations who, as a whole, have not been able to offer their services for almost half a year during the economic challenges of the COVID-19 pandemic.
Tomorrow, doors will finally be open again.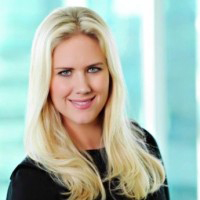 Village of Carp Business Improvement Area (BIA) board chair Jennifer Stewart spoke with West Carleton Online today (July 16) to talk about the next stage of Ontario's economic recovery from the pandemic and how a small, west Ottawa village that was creating a name for itself as an Ottawa destination location, will have to re-build that reputation during an unprecedented time around the globe.
"As we enter Stage 3 as a BIA, we're going to be focusing on marketing and awareness," Stewart said. "COVID-19 has been difficult, but we're certainly hopeful with the warm weather, the opening of the Carp Farmers' Market, the restaurants, people will come back to Carp. I think we can continue to be a destination location. We've got great businesses, great restaurants and great people."
The BIA has worked hard to support it's stakeholders during these challenging times. There are 19 BIAs in Ottawa. The BIAs receive a levy from business and/or property owners within the respective BIA boundary through the payee's municipal taxes. That levy is used to promote and support the respective businesses within the BIA. Because of the challenges Carp businesses are facing this year, the BIA won't be collecting.
"There are no BIA fees this year," Stewart said. "We're working on sweat equity and strong volunteers. The board is as committed as ever to the businesses of the Carp village."
The BIA will also be able to take advantage of a city funded and operated program focusing on a rural tourism campaign. Details of the plan were shared with Ottawa's Agriculture and Rural Affairs committee June 4. The campaign is focusing on the rural experience, cycling routes, a rural photo contest and a general awareness campaign. Carp has always been a popular spot for city bicycle enthusiasts. The rural roads are attractive to pedallers and Carp is a great place to take a break.
"Our hope is that certainly if you come to Carp for a coffee, you'll pop in to The Hive and some of the other great stores," Stewart said. "Come, stay and walk the village."
Stewart herself owns a business in Carp. She is the president and chief executive officer of Syntax Strategic – a communications, public affairs and strategic advisory firm.
Aside from the city's rural tourism campaign, Stewart thinks just going through the COVID-19 pandemic have made shoppers more conscious of their decisions. She refers to it as micro-tourism.
"People are going to stay local and support local and people now more than ever know the importance of shopping local," Stewart said.
And now that Stage 3 is here, the BIA says the Carp business community is ready to work.
"They're very excited," Stewart said of the business membership. "They've been waiting for the province's instruction and now they have it. They've been working hard behind the scenes and now they're excited to get going."
---