Carp Hills webinars an FCH fundraiser
CARP – The Friends of the Carp Hills (FCH) is launching a webinar series to share some fascinating stories, history and facts on the popular location.
"Learn about the Carp Hills in four upcoming webinars with a sustainability theme," the FCH released in a statement today (Feb. 16). "Three are interactive and family-friendly, great for kids and adults."
All webinars will be run on Zoom. The first is free, while the others come with a small cost to raise funds for the volunteer-run FCH.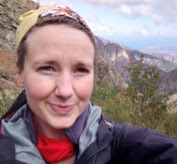 The webinars will be hosted by biologist Kasia Majewski. Majewski is an environmental biologist with a focus on entomology, herpetology and public engagement in science.
"Originally from Saskatoon, her passion for conservation, research, and public outreach has taken her from the Vancouver Aquarium and Science World, to working in rural Japan for the Japanese government, to research in a tropical rainforest in South East Asia," the FCH said.
After spending the past three years in Manchester, UK, Majewski recently returned to Canada in the autumn of 2020, to rejoin her family and take up residence near the beautiful Carp Hills. 
"Excited to contribute to the conservation efforts in the Carp Hills, she hopes to engage audiences within the local and wider community by connecting them to their beautifully unique and diverse local landscape," the FCH said.
The Carp Barrens:  A Natural History – Feb. 23 – Free.
Family series:
The Living Barrens: Plant Life & Textile Dye Workshop – March 4
Turtle Tales: Life of a Blanding's Turtle – March 25
Night Song: Whip-poor-will Enchantment – April 22
Members: $5 each or $12 for all three.
Non-Members:  $10 each or $25 for all three.
"The cost is a small amount for fun and informative entertainment about a unique local natural area," the FCH said.
---