Carp Garden Centre cancels popular Christmas workshops
CARP – The Carp Garden Centre has cancelled its Christmas workshops this year due to the rising number of cases of COVID-19 in the Ottawa area.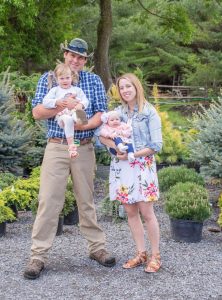 Each year the Carp Garden Centre hosts popular Christmas workshops – an event quickly becoming a friends and/or family tradition for Carp residents. The workshops involve using flora to create festive decorations such as wreaths and outdoor decorations.
"It is with sadness that we have decided we are unable to host Christmas workshops this year," the Carp Garden Centre owners Jonathan Merchand and Tori Renaud released in a statement Thursday (Oct. 8). "We have carefully studied how we may be able to operate them, exercising distancing and following sanitization protocols. We realized it just isn't possible. The risks are high, both for participants and for our staff."
The Carp Garden Centre is a family run business offering a fantastic selection of annuals, perennials, shrubs, and trees.
The event is another in a long line of popular West Carleton public event and gatherings since last March cancelled by the pandemic. The pandemic has been particularly hard on West Carleton businesses as well.
"We hope you will support us by purchasing wreaths, planters, planter kits, etc. from our on-line store that we will soon have open," the Carp Garden Centre said. "More information will come soon, once it is live. Thank you to everyone who has participated in our workshop series and we look forward to hosting workshops again next year."
For more information on the Carp Garden Centre and to visit their online store, click here.
---