Carp decorative wells removed after 50 years
CARP – They greeted residents and guests to Robertlee Drive for roughly 50 years, but too costly to repair, two decorative wells were removed by city staff last week.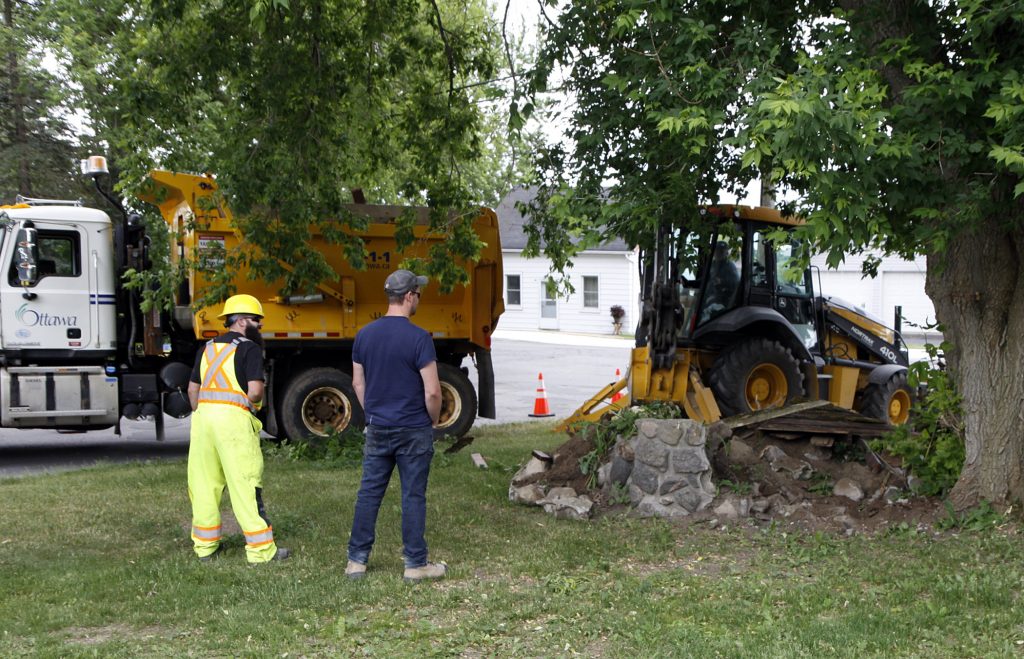 "The wells acted as an entrance to the neighbourhood, and were used for a number of years as large planters and before that as a hiding place for children as they waited for the school bus," Robertlee Drive resident Steve Fahie told West Carleton Online the day the wells were removed, Wednesday, June 24. "They had fallen into serious disrepair in recent years and would have had to be completely rebuilt at a prohibitive cost to be retained as a feature of the area."
Since they were dangerously deteriorated, the city decided to remove the remaining structures.
The exact date of construction and the builder, a local resident of the area at the time, is not known.
"My neighbours John and Pam Meunier say the original builder of the houses in the area around 1970 or 1971 installed the wells," Fahie said. "The builders name was Jiulia, but I can't find any information about them."
One of the wells sat on the corner of the Meunier residence at Robertlee and Donald B Munro Drive. 
"I live next door to them," Fahie said. "I'm told the wells were repaired around 20 years ago after some fundraising with local residents, however this time they were too badly damaged."
A stone mason's estimate to basically rebuild them came in at around $18,000.
---