Calls drop by more than 100 in weekly Lanark OPP round-up
LANARK COUNTY – The Lanark County Ontario Provincial Police (OPP) responded to more than 100 fewer calls last week compared to the week before that.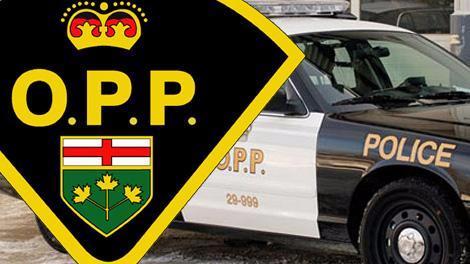 Between Monday, Oct. 5, and Monday Oct.  12, officers from the Lanark County Detachment of the OPP responded to 425 calls for service. 
There were 20 motor vehicle collisions throughout the week.
On Oct. 7, 2020 Francis Nagasar, 63 of Drummond-North Elmsley Township, was charged with operation while impaired – blood alcohol concentration over 80 and operation while impaired as the result of a traffic stop. The accused is scheduled to appear in the Ontario Court of Justice in Perth on Dec. 7.
The Lanark County OPP investigated seven non-criminal domestic disputes and laid a charge in one dispute.
On Oct. 10, a 40-year-old male resident of Carleton Place was charged with two counts of domestic assault and one count of overcoming resistance by choking as a result of a domestic investigation.
Officers of the Lanark County OPP investigated 18 theft complaints during the past week.
The Lanark County OPP investigated six incidents of mischief and/or property damage. The Lanark County OPP investigated three reports of fraud during the past week.
"The Lanark County OPP encourages anyone who feels they may be the target of a scam, or if you know of someone who has, to contact your local police and/or the Canadian Anti-Fraud Centre at 1-888-495-8501," OPP media relations officer Const. Joe Tereschuk released in a statement today (Oct. 19). "Any person with information regarding any criminal activity should immediately contact the Ontario Provincial Police at 1-888-310-1122. Should you wish to remain anonymous, you may call Lanark county Crime Stoppers at 1-800-222-8477 (TIPS), where you may be eligible to receive a cash reward of up to $2,000." 
---