C Bay Skateway volunteers keep trail going
CONSTANCE BAY – Thanks to a completely organic community effort, The Constance Bay Skateway has given the riverside community 62 days of glorious ice skating on the Ottawa River, and counting.
Due to a highly unlikely, snow-free start to winter, the freezing of the Ottawa River provided an opportunity for a few community members to get together and create a nearly 2.5-kilomtre long skateway along the shoreline of Constance Bay.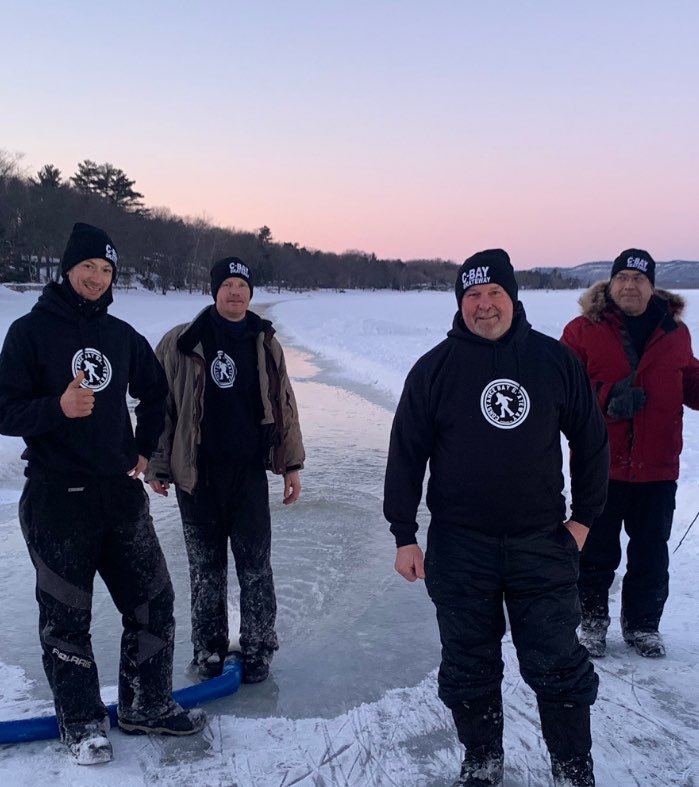 The skateway became a popular pastime for the Constance Bay community in a year, thanks to the COVID-19 pandemic, when there hasn't been a lot to do.
At the time of West Carleton Online's initial interview with volunteer Steve Platthy, he was unsure how long the skateway would last, as a typical Ottawa Valley snowstorm could spell the end of the trail at any moment. In fact, on Jan. 19 that almost happened after 22 centimetres hit the ground (river). But a few more volunteers signed up, and worked through the evening to brink the skateway back to life.
Now that trail has been skateable an incredible 62 days – numbers that would make the Rideau Canal and National Capital Commission jealous.
The trail even has its own logo.
But none of it would be possible with out the help of volunteers and some donated funds for costs associated with flooding the skateway. That's right, volunteers have actually been flooding the trail.
It's roughly a four-hour process just to flood the trail and involves drilling holes along the way, pumping water and applying it liberally on the coldest days (more likely evenings) of the year.
That of course doesn't include the time it takes to plow the trail and keep it free of snow, which Platthy says takes about an hour at least on a light snow day.
Last week Mackenzie Aldis of KenzGear and Jennie Joly who created the skateway logo presented some of the volunteers with free swag as a token of appreciation for the volunteers efforts to keep the Constance Bay Skateway going this year.
---