C Bay's Bottriell promoted to lieutenant
CONSTANCE BAY – In a small COVID-19 style ceremony tonight (Aug. 12) outside of Ottawa Fire Station 63, volunteer firefighter Ian Bottriell was promoted to the rank of lieutenant.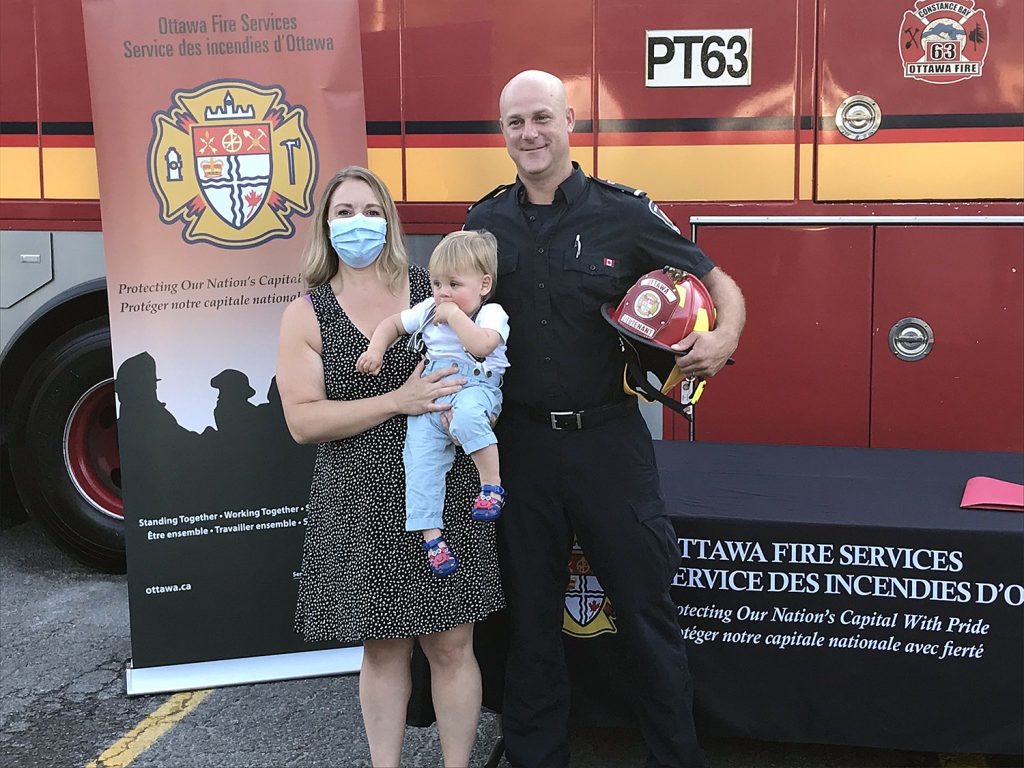 Due to the pandemic, the small ceremony held in front of the station had only family and close colleagues for the promotion. Bottriell, a Constance Bay resident, joined the Ottawa Fire Service (OFS) in August of 2016.
His responsibilities include structural fire suppression, vehicle fires, motor vehicle collisions, medical first aid response with a specialty in brush fire suppression. Bottriell has also completed supplemental training as a swift water rescue technician as well as ice water rescue and wildland fire suppression.
Bottriell day job is as a project manager for Pretium Engineering
"I go to know Ian very well during the flood (in 2019)," OFS District 6 Chief Bill Bell told the group during the presentation. "He was on the logistics team. We put about five weeks in together and became very close. I appreciate Ian's contribution during the flood. He stood out to me for being there every minute he could get away from his family."
Bell added an officer can be identified by the stripes on their shoulder, "but you can identify a leader by their actions."
Bottriell's wife Karen and Lieut. Jason Vaughan had the honour of affixing the lieutenant's epaulettes to the newly promoted officer while Bell was responsible for holding Bottriell's young son Bennett.
"Another deserving firefighter receives the opportunity to become an officer,"  Bell said. "Good luck Ian, you will do great and we all support you."
---