C Bay athletic therapist bringing treatment to your door
CONSTANCE BAY – Marcelo Cuenca has worked for the Ottawa Senators, the Ottawa RedBlacks, the Toronto Argonauts, the Ottawa 67's, university athletes and now he's ready to work for you. At your home.
Constance Bay's Cuenca has more than 10 years' experience working in sports therapy and high performance working with some of the world's elite athletes. He's now ready to bring that experience to your door and get you back to your best self.
Cuenca specializes in acute and chronic injury rehabilitation, pre- and post-surgery rehab, sport specific rehab, high performance training and conditioning, stretch therapy, mobility and recovery training and concussion treatment. He's a certified athletic therapist with a bachelor in kinesiology and is also certified as a functional conditioning mobility specialist.
West Carleton Online spoke to Cuenca at the Heart and Soul Café back on March 9, before all heck broke loose. We both agreed to shelve this story as he was unable to work during the pandemic and an article published at the time was probably not much help to his home-based business.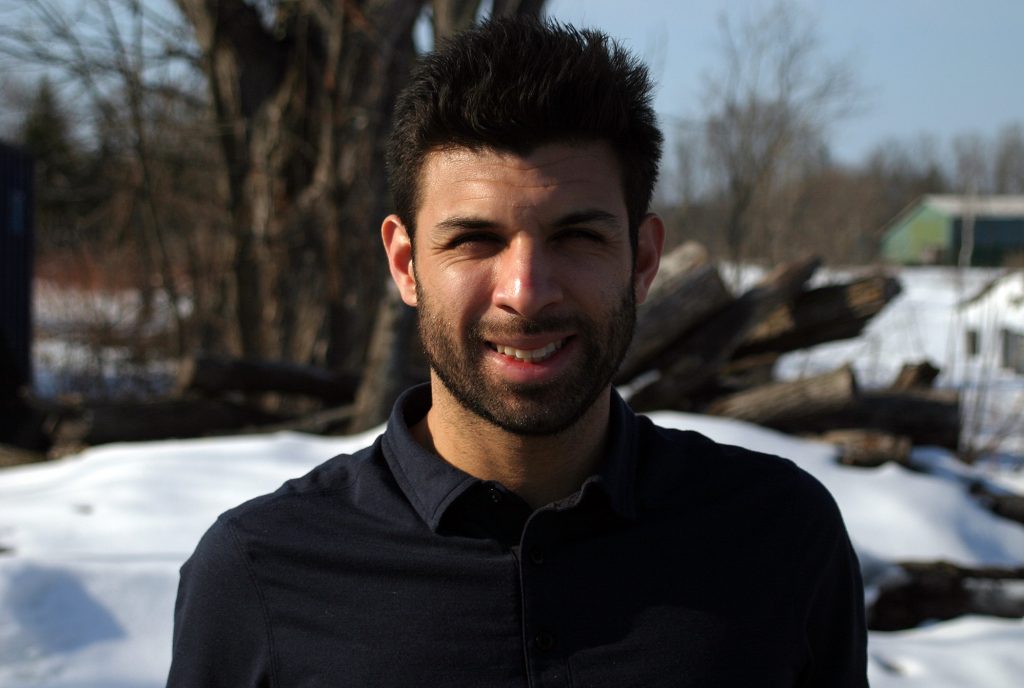 We recently caught up with Cuenca who is now able to return to work and provide his unique service to the community of West Carleton (and beyond). We present our original interview plus a recent update from Cuenca as he comes out the other side of the pandemic and is able to return to work.
Cuenca moved to Constance Bay in August, 2018 from Kanata looking for a place to live in the Ottawa Valley with plans to start a family. Just in time for the 2019 spring flood.
"We survived it," Cuenca said. "We had three sump pumps going. We're enjoying it so much. I grew up in Vaughan, so I'm total loving it. It's so different."
Cuenca graduated from his studies in kinesiology in 2011 and has been working ever since.
"I've been very fortunate since I got here," he said. "I worked at Carleton University and for the Ottawa Senators. In 2014, I started with Ottawa Sports Entertainment Group (OSEG). They needed the help and I was there."
What makes Cuenca's service so unique, is he goes to the client, not the other way around.
"The traditional model is a therapist would have his or her own facility," he said. "I wanted to do things a little bit differently. Serving the Valley, everyone has a lot of space out here and typically that's all I need."
He can bring his own equipment including a table if he needs it.
"A lot of what I do is hands-on therapy or manual," Cuenca said. "Strength and stretch. I can help clients regain that range of motion and the exercise component."
Post surgery support can include hip or knee replacement. A more and more common surgery that still takes time to recover from and technique to recover properly.
"Making time to do it," Cuenca said is the most common issue for those recovering from an injury or surgery. "Either with your therapist or the exercises you have to do on your own. It's what your doing when I'm not there. Movement is key."
Cuenca said the education component of therapy he brings to the table is as important as the hands-on treatment.
"Knowing how to communicate to get that message across," Cuenca said. "Once I can get the trust and buy-in, it doesn't matter what I throw at you, I know you're going to do it, believe in what we're doing and you're going to see the results."
Cuenca says timing is everything when it comes to recovering from injury or surgery.
"How you're progressing is important," he said. "When to introduce new work. There are certain stages to progress through while making sure the symptoms are subsiding."
Cuenca says professional teams have models they follow when their athletes are recovering from injuries.
"I'm trying to be proactive," Cuenca said. "We're going to identify why that injury happened and work with that person to prevent that. I've learned a lot of aggressive ways to get someone healthy because there's a lot of pressure to get those athletes back on the field. We're all human beings whether you are a pro or a keyboard warrior, that foundation applies to everyone. If we can target your movement and find your strengths and weaknesses, we can get you moving well."
West Carleton Online spoke to Cuenca again last week as he transitions out of the pandemic and begins a return to work.
"During this time I was able to transition most of my clients and work with new clients online," Cuenca said. "I have definitely missed the face-to-face interactions as well as the manual therapy component of athletic therapy but have been able to still help people recover and rehabilitate their injuries online."
He says its been a learning experience for him.
"I would say this time although challenging and non-traditional, it has really helped me develop my skills further and create a new service," Cuenca said. "When I begin again in July in home athletic therapy sessions, I will be following the guidelines laid out by my athletic therapy association. If we are doing exercise therapy, we must keep a two-metre distance but if we are doing any manual therapy both the client and myself will have to wear masks and I will be using gloves as well. All equipment will be sanitized between clients. I will ensure a safe and effective athletic therapy treatment whether it's in person or online."
For more information on Marcelo Cuenca and his private athletic therapist business, click here.
---