Brief Lanark OPP report sees 35 motor vehicle crashes
LANARK COUNTY – The Lanark County Detachment of the Ontario Provincial Police (OPP) responded to 35 motor vehicle collisions during a busy week between Aug. 24 and Aug. 31.
Constables from the OPP responded to 373 calls for service during that time.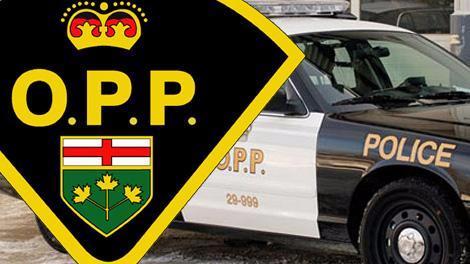 The Lanark County OPP investigated 12 non-criminal domestic disputes
On Aug. 25, a 43-year-old resident of Carleton Place was charged with one count of theft under $5,000 as a result of a domestic investigation.
Officers of the Lanark County OPP investigated 16 theft complaints during the past week.
 The OPP investigated seven incidents of mischief and/or property damage. The Lanark County OPP investigated one report of fraud during the past week.
On Aug. 28, an 18-year-old resident of Renfrew County received a call from an individual, posing as a Service Canada employee. The spoofed telephone number on the victim's phone appeared to originate from the Ottawa area.
"The victim was threatened with arrested by the fraudster, who claimed the victim's Social Insurance Number (SIN) was compromised and used in a credit card fraud," East Region OPP media relations coordinator Const. Bill Dickson released in a statement today (Sept. 4).
The victim was instructed to remove funds from their bank and travel by taxi to a commercial location in Ottawa to convert their funds into cryptocurrency. The victim subsequently converted their cash at a cryptocurrency automated teller machine (ATM), then sent multiple QR (Quick Response) code receipts to the fraudsters via text message. 
"The criminals pretend to call from various government agencies, police services and various court houses," Dickson said. "The fraudsters will spoof legitimate phone numbers of these agencies on your caller ID and will remain on the phone throughout the fraud."
No government agency will contact you and tell you that your SIN is compromised or demand cryptocurrency as payment to prevent enforcement, Dickson said.
"Criminals use 'call-spoofing' to mislead victims," he said. "This technology is easily available. Do not assume that phone numbers appearing on your call display are accurate. Never provide personal information over the phone to an unknown caller. If you have provided personal information, contact Equifax and Trans Union to place fraud alerts on your accounts. The best defence is to hang up."
If you become a victim this type of fraud, contact your local police service and the Canadian Anti-Fraud Centre at 1-888-495-8501 (toll free) or report online at www.antifraudcentre.ca. You can also call Crime Stoppers at 1-800-222-8477 (TIPS) or report the incident online at www.ontariocrimestoppers.ca.
The Lanark County OPP encourages anyone who feels they may be the target of a scam, or if you know of someone who has, to contact your local police and/or the Canadian Anti-Fraud Centre at 1-888-495-8501.
Any person with information regarding any criminal activity should immediately contact the Ontario Provincial Police at 1-888-310-1122. Should you wish to remain anonymous, you may call Lanark county Crime Stoppers at 1-800-222-8477 (TIPS), where you may be eligible to receive a cash reward of up to $2,000.
---