Bells Corners' thief doffs mask too early
BELLS CORNERS — Ottawa police are hunting down a Nepean robber doffed his mask off a little bit too early.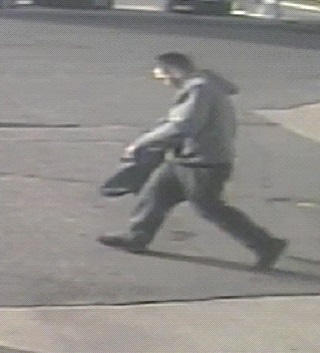 "The Robbery Unit is seeking the public's assistance in identifying a man involved in a robbery in the 2100 block of Robertson Road on May 18," the Ottawa Police Service (OPS) released in a statement. "At approximately 9:01 p.m., a masked man entered a store and asked the clerk for the money in the cash register. The man threatened to go behind the counter. The man left with an undetermined amount of money removing his mask when he left the store. No one was injured."
The suspect is described as a Caucasian man, in his 30s, approximately 5'7" (170 cm), thin build and short black hair with a beard. He was wearing a dark-coloured sweater, black pants, with black shoes.
Anyone with information regarding this investigation is asked to call the Ottawa Police Service Robbery Unit at 613-236-1222, ext. 5116. Anonymous tips can be submitted by calling Crime Stoppers toll-free at 1-800-222-8477 or at crimestoppers.ca.
---