Attempted robber steals purse strap
NEPEAN – An attempted mugger tried the old grab-and-dash but ended up with only a purse strap following his crime.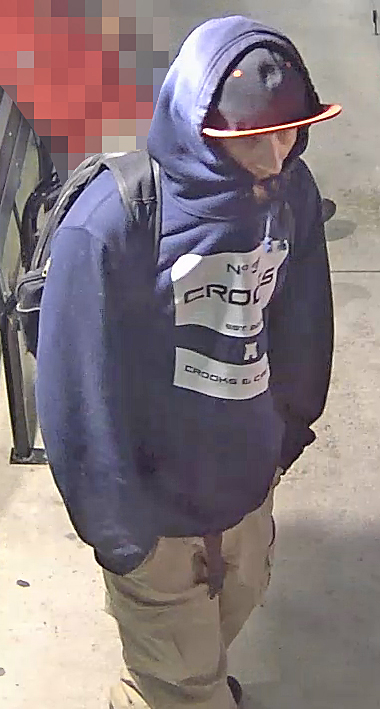 Now police are on the hunt for him.
"The Ottawa Police Service (OPS) West Criminal Investigations Section is investigating an attempted robbery that occurred on Sunday, April 5 at approximately 8:39 p.m.," the OPS released in a statement today (April 15). "A woman was waiting at a bus stop in the 1 to 100 block of Marketplace Avenue in Barrhaven when a male suspect came running towards her and grabbed her purse. In the process, the man broke the strap off the purse but was not able to steal it from the victim."
The suspect is described as a Caucasian man, 5'7" to 5'8" (170 to 173 cm), medium build. He was wearing black running shoes, khaki pants, a dark blue hoodie bearing a Crooks & Castles-style logo at the front and a black baseball hat with a solid red peak. He was also carrying a black backpack. There are no reported injuries.
"The man fled towards Greenbank Road and Strandherd Drive," the OPS said.
Anyone with information regarding this investigation is asked to call the Ottawa Police Service West Criminal Investigations Section at 613-236-1222, ext. 2666. Anonymous tips can be submitted by calling Crime Stoppers toll-free at 1-800-222-8477 (TIPS), or crimestoppers.ca.
---