Arnprior Regional Health staff receive first dose of COVID-19 vaccine
ARNPRIOR – Arnprior Regional Health (ARH) marked another important pandemic milestone yesterday (March 1) with the hospital and Grove staff and physicians, and Grove designated/essential caregivers receiving their first dose of the Pfizer COVID-19 vaccine.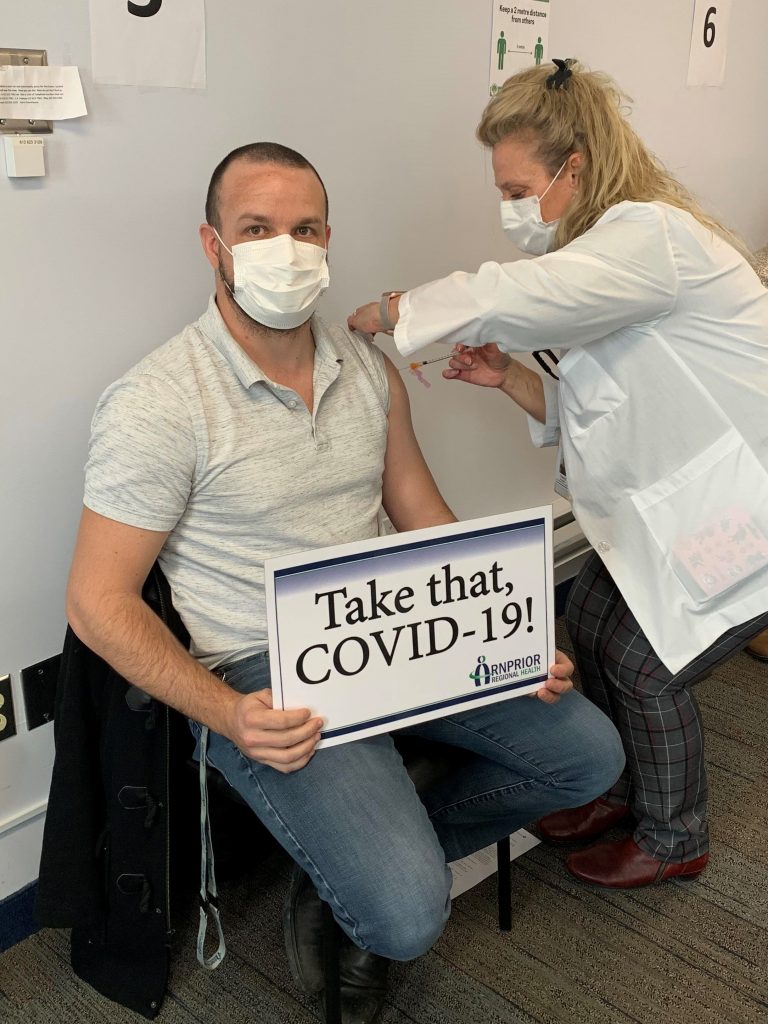 Over the weekend, the Grove residents also were administered their second dose of the Moderna vaccine.
"After a difficult and challenging year living with COVID-19, our successful vaccination rollout is offering much-needed hope for our whole Grove community," vice president, Long-Term Care, ARH Judith Gilchrist said. "Our team has done an exceptional job planning and organizing the logistics to ensure there is no delay in delivering vaccine to our residents, staff and caregivers."
The ARH vaccine clinics will continue over the next few weeks.
"To be a part of keeping everyone safer by getting the vaccine is something I couldn't be more proud of," Grove nurse Lynn McLaughlin said.  "The hard work and coordination around staffing, organizing, vaccinating, collection and data entry was no small feat, and yet the home continued to run as usual. It's a true testament of the dedication and commitment of the wonderful team I work with here at the Grove."
Immunization provides a significant protection against COVID-19; however, in line with public health guidance, ARH's existing safety measures will need to remain in place for the foreseeable future, including active screening, visitor restrictions, proper use of personal protective equipment and regular surveillance testing of staff and designated caregivers.
"We are so pleased that our ARH community has this extra layer of protection against COVID-19," ARH President Eric Hanna said. "Our regional and local vaccine rollout continues to be vaccine dependent, however, our vaccination clinics for our staff and physicians will continue to roll out as per the Ministry of Health's priority sequencing."
The hospital and Grove staff, physicians and designated/essential caregivers will receive their second dose of vaccine within the recommended timeline.
---