Anglican Parish of Fitzroy hosts virtual Angel Tree for WCFAC
WEST CARLETON – The Anglican Parish of Fitzroy is modifying its support of the West Carleton Food Access Centre's (WCFAC) Christmas Basket program adjusting to the COVID-19 program.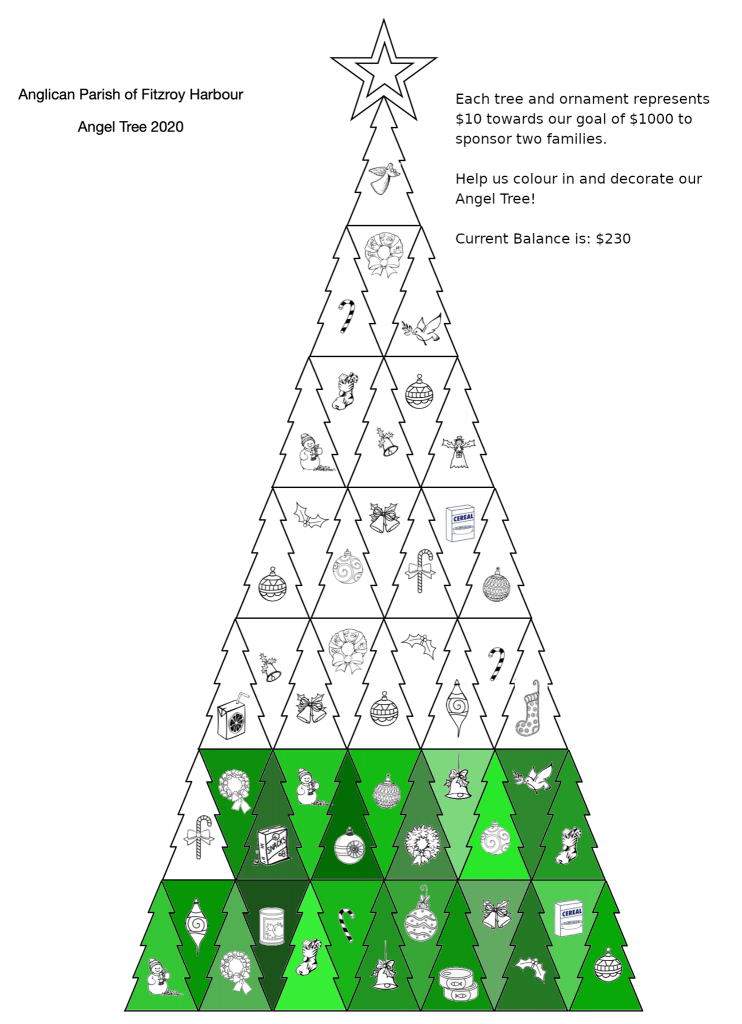 "We need your help," the parish released in a statement Friday (Nov. 13). Usually we would have an Angel Tree in the church and we would collect food items to fill a Christmas Basket for the WCFAC. This year we have a virtual tree, and we encourage everyone to donate, whether directly or through our parish."
This year's fundraising efforts will go to support two local families.
"This year, the Parish of Fitzroy will be coordinating the sponsorship of two families through the WCFAC Christmas Basket program," the parish said. "In previous years, a collection of the required items (food, cash, gifts) would be assembled in our individual churches for a designated family and then delivered to Carp (Parish of Huntley). However, during these COVID-19 times, only monetary donations can be accepted. So, following this new path, would you please consider donating money over the next few weeks to meet our goal of $1,000 to sponsor two families."
For more information or to donate, click here.
"Also, we would appreciate if you could spread the word to friends and family, and other members of the Parish of Fitzroy and St. John's who do not have email," the parish said. "Thank you in advance to everyone for your generosity during these difficult times."
---